Educational Session Presenters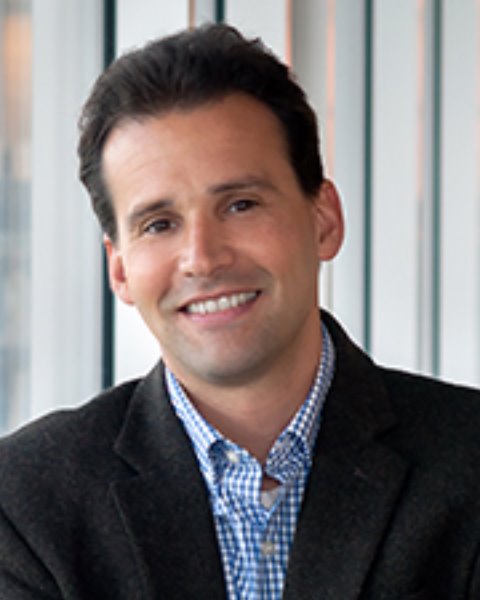 Blake Jackson, AIA, Stantec Architecture
Blake Jackson, AIA is the US Northeast Sustainability Design Leader for Stantec in
Boston, MA His work focuses on the nexus between sustainability, wellness, and
resiliency, serving as a company-wide resource for projects, particularly those
seeking third-party certi?cation/s. He has 17+ years' experience in planning, retail,
hospitality, labs, healthcare, commercial, higher-ed, workplace and multifamily
projects. He earned his Bachelor of Architecture from Kennesaw State University in
Atlanta and his Master of Architecture in Sustainable Environmental Design from
the AA Graduate School in London. Blake is a proli?c author, speaker and educator,
and he recently served as the Vice President for Advocacy (2016-2018) with the
Boston Society of Architects (BSA). In 2015, he was named a national "40 Under 40"
built environment professional by Building Design + Construction Magazine. In his
spare time, he enjoys distance running, volunteering with animals in need through
the MSPCA, and international travel.
Robert Orr, FAIA, FCNU, FSY
Robert Orr is a national award-winning architect and urban
planner and one of the originators of the New Urbanism, which
aims to create affordable, sustainable, mixed-use, walkable,
mixed-income and prosperous communities. His collaboration
with Andrés Duany and Elizabeth Plater-Zyberk on the first such
community at Seaside, FL in 1982 was honored by Time Magazine
as "…the most astonishing design achievement of its era
and one might hope the most influential." Robert's firm furnished
more than 4,000 hours of mostly pro- bono planning
and architectural services to storm-ravaged Gulf Coast Mississippi
following Hurricane Katrina. A practitioner, professor, lecturer,
and writer, Robert lives with his wife and four children in
New Haven, CT.
Nathan Tuttle
Nathan Tuttle is Director of Technical Standards at JCJ Architecture where he develops and oversees compliance with firm‐wide construction documents standards for all projects nationally. The Technical Standards Department leads the firm's effort in Quality Assurance and Quality Control over project deliverables and assisting project teams with improving project process for each deliverable.
Prior to his role as Director of Technical Standards at JCJ, Nathan served as Project Manager on the renovations and additions to the Historic Dr. MLK Jr. School in Hartford CT and served as Project Architect on the Resorts World Catskills Hotel and Casino development in Monticello New York. As Project Architect on this large hospitality project, Nathan lead internal and external project teams through the many phases spanning seven years of design and construction from project inception to closeout. Documentation production and implementation challenges were frequent on this 1.6 million square foot, 1 billion dollar hospitality development for which BIM model health practices took center stage. The Resorts World Catskills Project included high end design and detailing without any room for mistakes in a tight construction schedule. Nathan Tuttle is currently a registered architect in Rhode Island, Connecticut & New York and has earned the LEED AP credential from the United States Green Building Council. Nathan Tuttle's twenty three years of professional experience as an architect, largely includes the design and construction of hospitality, educational and municipal facilities.
Carl Verlund
Carl Verlund,  a professional photographer and FAA Certified Remote Pilot (3.5yrs)  in professional architectural, interior and aerial drone photography,  in addition to  interior design photography throughout New England. Specializing in creating stunning photographs for publication, he passionately believe the most important element in architectural photography is the skillful use of light. Whether its modifying available light or creating lighting for the entire scene with flash or tungsten units, the key to great color, surface texture and the delineation of form, is the way he shapes the light. With a background in traditional film based studio room set photography, he enjoys the control that digital photography affords in illustrating the most beautiful and dramatic spaces. Digital allows him  to work faster and with greater accuracy, either in camera, or as he captures elements that are assembled in post production to capture the essence of the built environment.  Offering services in both commercial and residential settings, he enjoys working cooperatively with clients to ensure the highest level of satisfaction. Teamwork and collaboration create the best creative solutions. Many of his architectural clients trust him to shoot all their projects, year after year.  Carl enjoys these long term relationships and strive to always satisfy and exceed their expectations.